WELCOME TO OUR NB88 IFC
ABOUT US

 PAGE!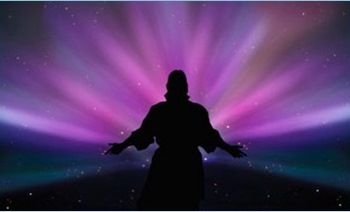 New Beginnings 88 International Free Church  is a non-denominational Christian church without walls and a congregation of members of many denominations who choose to fellowship in an environment designed to cross denominational barriers.
As a first and fourteenth amendment Free Church, NB88 IFC enjoys the privilege of being a free church under the Headship of Jesus Christ as our Shepherd; and His under-shepherd, Apostle Charlie as she is affectionately known to the congregation and Global community at large. 
As an International Free Church without walls, we are able to utilize various technologies for services and are able to reach out to those who walk in a "like-minded" manner fulfilling John 17:21: "That they all may be one; as thou, Father, art in me, and I in thee, that they also may be one in us: that the world may believe that thou hast sent me." (John 17:21 – KJV) . May they all be one as You Father (God Almighty), are in Me (Jesus) and I (Jesus) In You (Almighty God & Father), that they may be one in Us (The Fullness of God & His only begotten Son).
 In so fulfilling the call to Unity, NB88 IFC and each of its Auxiliaries are a Church without walls, a church for all people and a church for all nations–not created by man but inspired by God, creating Unity for the purpose of Kingdom building. God will awaken those of His remnant seed for freedom to fellowship and to worship Him through Jesus Christ our Lord and Savior – giving God all the Glory!" And I will gather the remnant of my flock out of all countries whither I have driven them, and will bring them again to their folds; and they shall be fruitful and increase. And I will set up shepherds over them which shall feed them: and they shall fear no more, nor be dismayed, neither shall they be lacking, saith the Lord." (Jeremiah 23:3-4 – KJV).